Race ''GIRO DE VAL DE TORRE''
Tar-Vabriga Tourist Board in cooperation with the Running Fox Sports and Recreation Club organizes, for the first time the race
'' GIRO DE VAL DE TORRE ''
The main race is 8.2 kilometers long, and there will be children's races by category.
RACE DATE: Saturday, June the 18 th , 2022.
START AND GOAL LOCATION: Tar Elementary School Playground
START OF THE MAIN RACE: 7 pm
RACE LENGTH: 8.2 kilometers
REFRESHMENT STATIONS: 2.5 km and 6 km
AWARDS: first three places absolutely men and women (medals and sponsor awards)
REGISTRATION AND ENTRY FEES: Entry fee is 100.00 kuna. Registration for the race closes on June 8, 2022 at 11:59 p.m. There is no refund of the entry fee, and the transfer of entry fees to another competitor is possible until the same date. The number of competitors is limited to 150.
Payment details:
Tar - Vabriga Tourist Board
IBAN: 2423600001101409136
SWIFT: ZABAHR2X
In the description of the payment, state El giro + name and surname of the competitor.
STARTING PACKAGE INCLUDES: race organization, race shirt, start number with chip, timekeeping, two refreshments, medical team and hot meal after the race.
RACE ROUTE: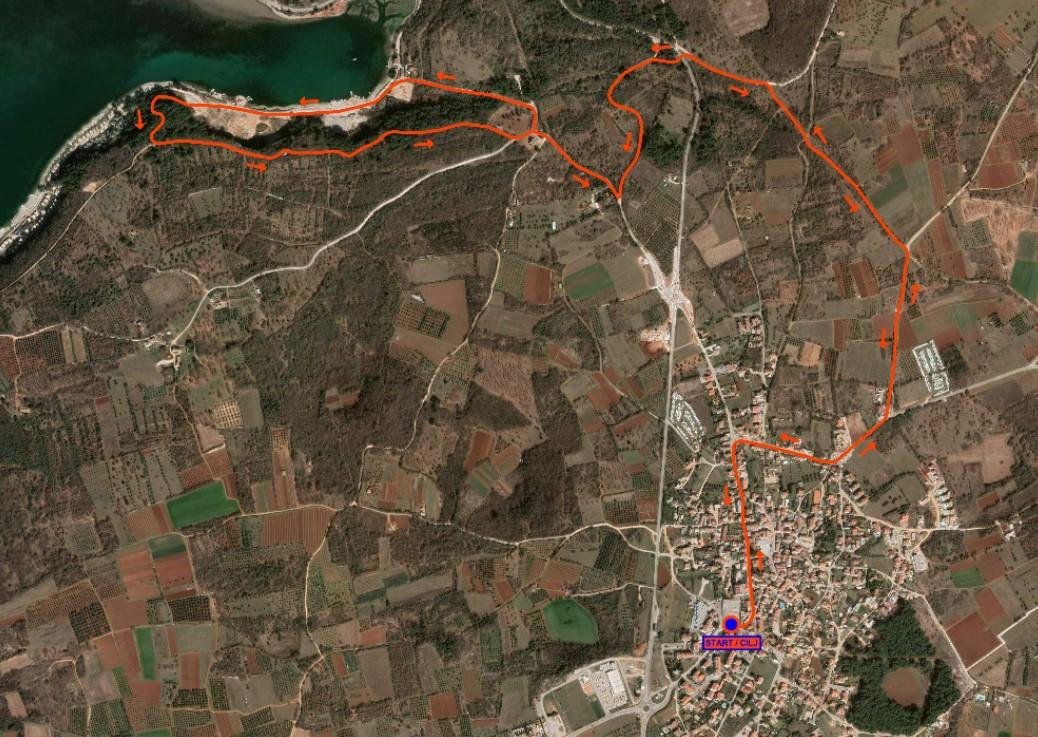 CHILDREN'S RACE:
Registrations for children's races are made on the day of the race from 17:00 to 18:00. There is no entry fee, and medals by category and gender are provided for the 3 fastest competitors

Categories:

Preschoolers, first and second grade: 200 m
Third and fourth grade: 400 m
Fifth and sixth grade: 600 m
Seventh and eighth grade: 800 m
SCHEDULE:

• picking up start packages from 17:00 to 18:30
• registration for children's races 17:00 - 18:00
• 18:30 start of children's races
• 19:00 start of the main race
• 19:10 announcement of the winners of the children's races
• 20:30 announcement of the winner of the main race

By registering for the race, competitors agree to perform at their own risk and release the organizer from liability in case of injury.